We put these HIGH VALUE Herd Sires on our "payroll" assigned with a specific job: delivering $$$.
For many years Belle Point Ranch has made a significant financial investment in herd sires bred by the leading Angus operations in the
country – the best brand names. We will continue to acquire, prove and promote our own herd sires, and their herds of origin.
Our herd sires are not considered by us to be "clean-up bulls." Their role is essential in our practical management system, and they are
very effective producing calf crops that make money.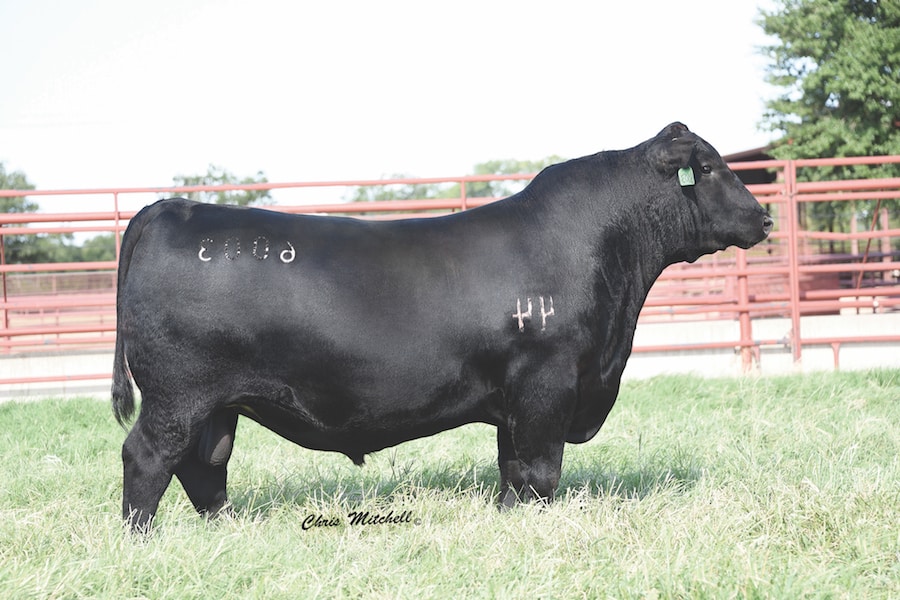 44 Strike Force 6003
01/04/2016 son of Rito 3S10 of 9Q15 Progress
AAA# 18550953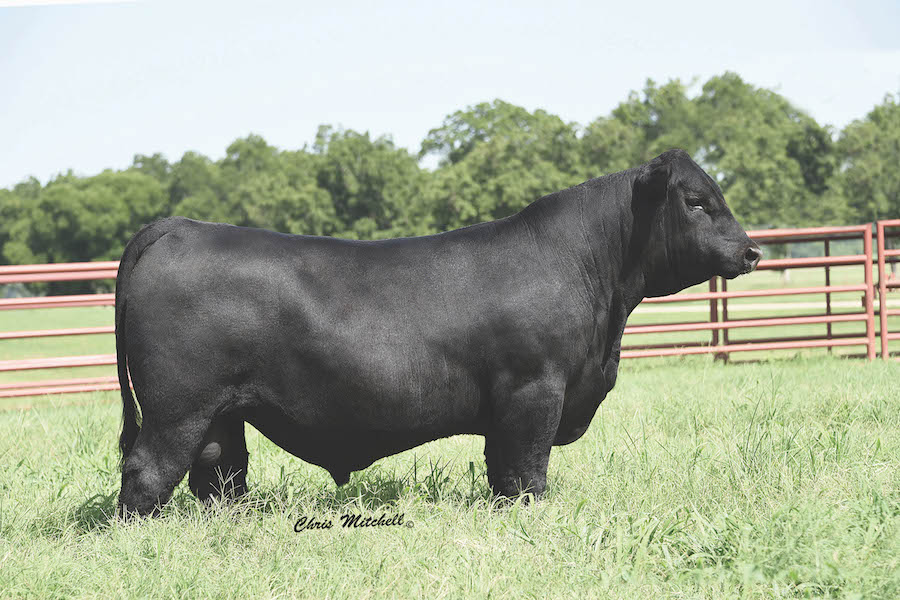 44 Handshake 7278
08/16/2017 son of 44 Arsenal 4W07
AAA# 18863642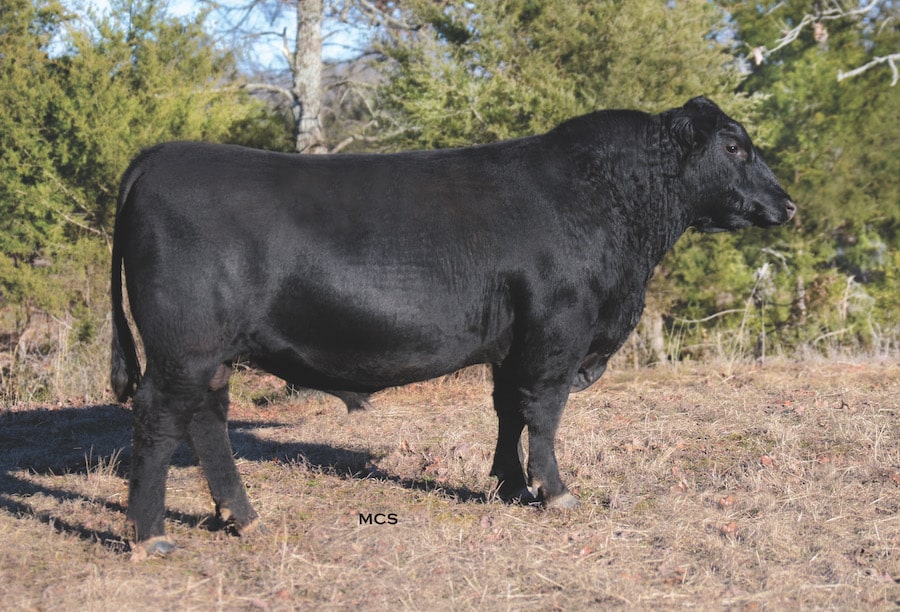 VAR Index 3282 – Sire of 44 Index 7406

44 Index 7406
03/09/2017 son of V A R Index 3282
AAA# 18913998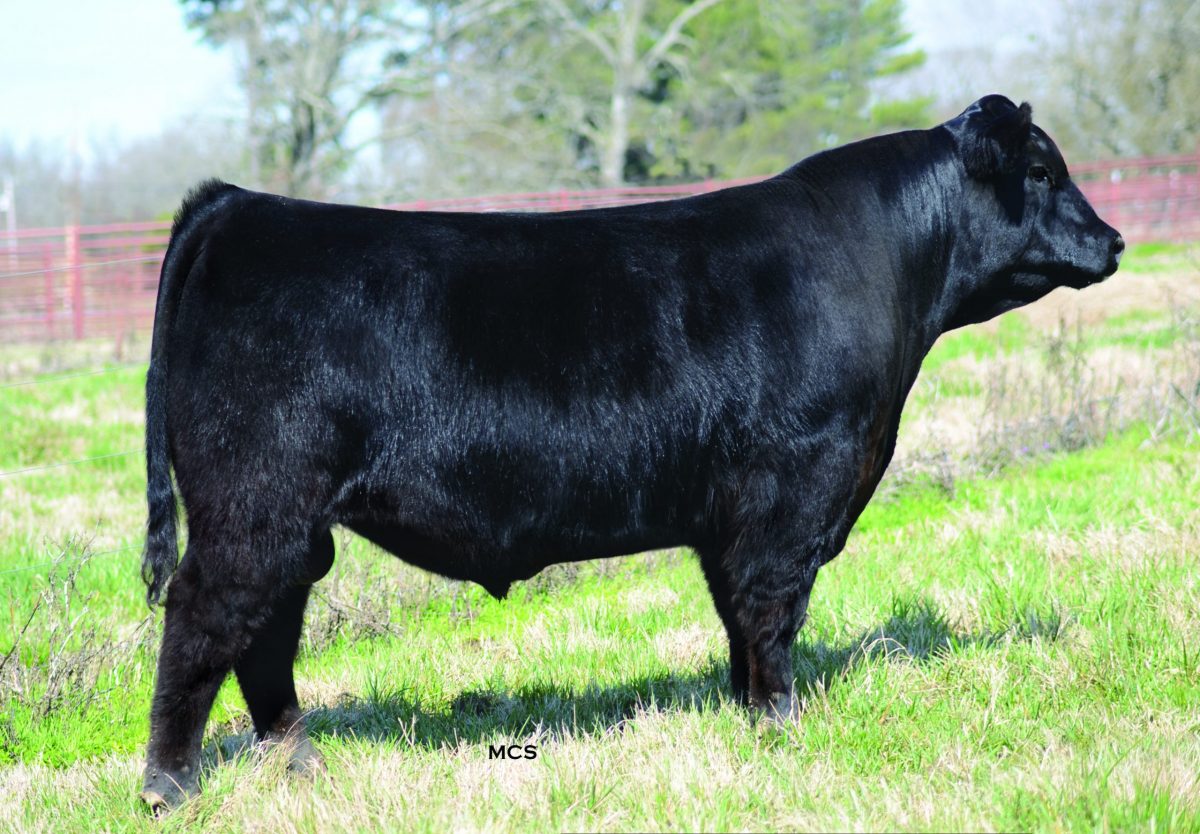 MOGCK Entice – Sire of Hoover Entice V125

Introducing
Hoover Entice V12
02/15/2019 Son of Mogck Entice (pictured here)
AAA# 19496755
Lot 71 – 3rd high-selling bull of the 2020 Hoover Angus Sale!
Hoover Footnote: V125 has been a favorite of visitors to the farm. He is a nicely built, powerful, big-topped, big-hipped, meaty bull. He has lots of body without sacrificing frame. V125 tied as the 3rd top weaning weight bull of his crop and ties as the 6th top WW EPD bull selling, and is one of 12 sale bulls with a WW EPD in or above the best 1% of the breed. He has the second highest YW EPD of any animal selling – his +157 YW EPD is 13 pounds above the best 1% of the breed. V125 also ties with the 3rd highest CW EPD in the sale. Even better, V125 has one of the highest Marbling EPDs and RADG EPDs in the sale.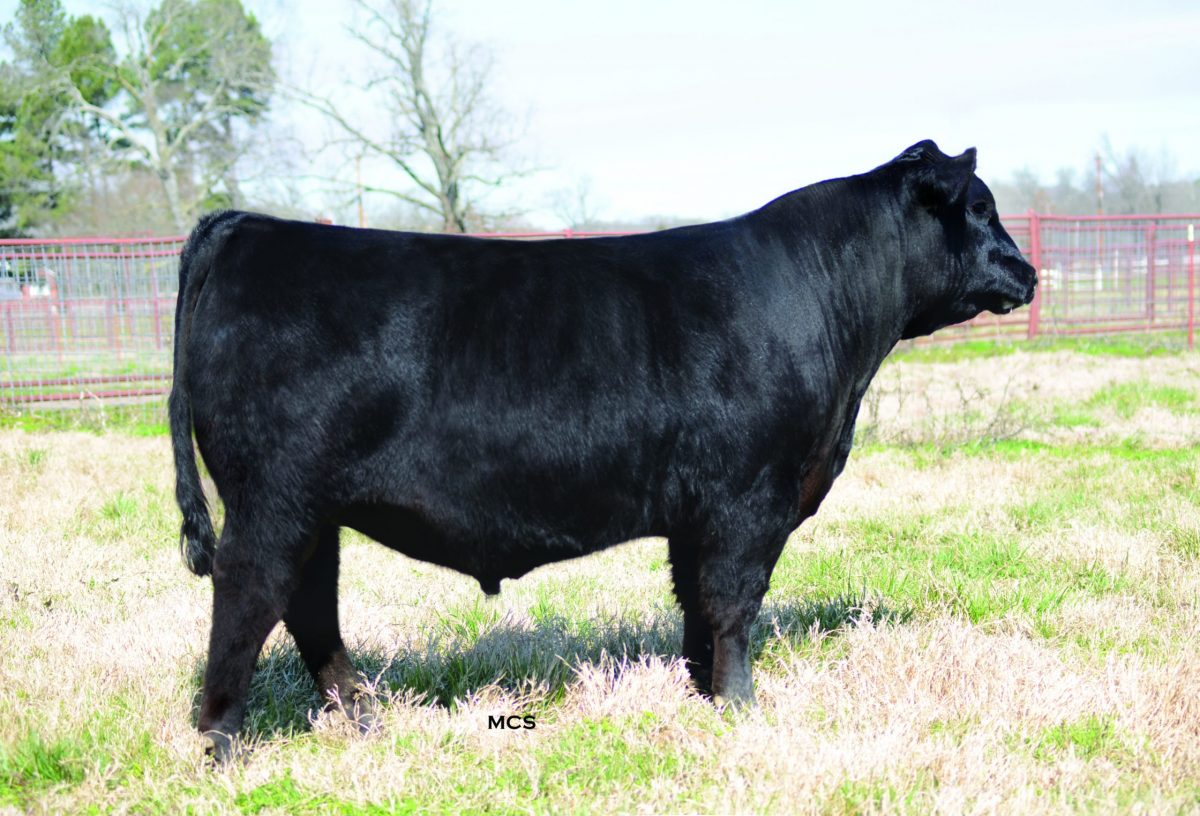 POSS MAVERICK – Sire of 948

Introducing
Poss Maverick 948
02/05/2019 son of Poss Maverick (pictured here)
AAA# 19513886
Lot 10 – 6th high-selling bull of the 2020 Poss Angus Sale
Poss Footnote: 948 combines two of the elite animals ever produced on our ranch, to create what we feel is a masterpiece of a bull. This larger framed option than Maverick still gives the same traits as his sire from his clean look, long spine, and big hip. A perfect footed bull that will create big time feeder cattle that will grow like no other and still give big time carcass potential. His dam is what we believe to be an absolute phenotypic standout, who raised one of the high indexing bull calves this year.
We value the incredible power of the latest AI SIRES to increase the pace and scope of our genetic improvement.
As we move forward, we are committed to accessing and using the most progressive AI sires in the breed. The most desirable semen is not
always easy to acquire, and it sure ain't cheap! We are certain these sires are impacting our breeding program, and that you will profit from their influence.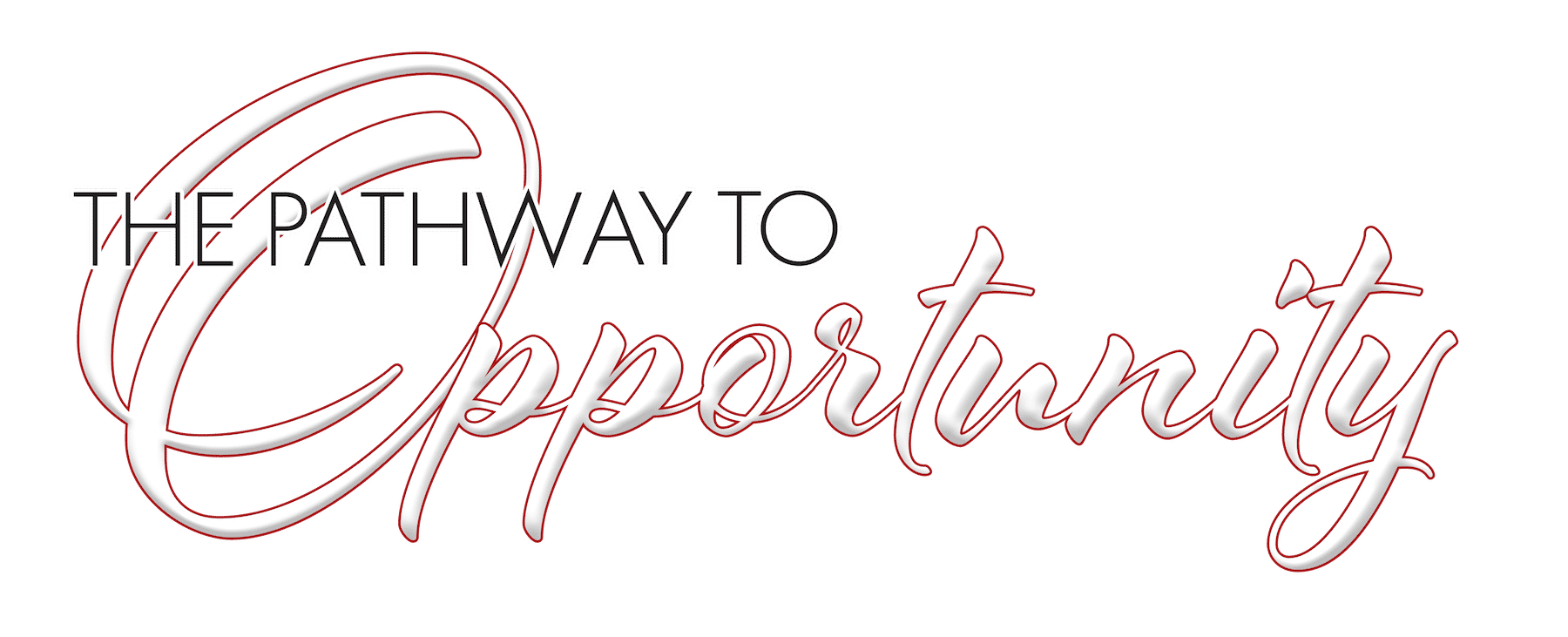 NEW SALE DATE: Saturday, April 17, 2021