SALE DAY:
Saturday, April 15, 2023
Commitment to Angus
We are committed to accessing the most progressive female lines in the Angus breed
to continually expand our cow herd with unique individuals that are structurally correct,
functionally efficient, dependably productive and prudently balanced in the essential traits.
Belle Point means 'beautiful place' in French. It was named by explorers surveying land at the junction of the Arkansas River and the Poteau River for the Louisiana Purchase.
Welcome to Belle Point Ranch
David McMahon, Sr. went to Oklahoma A&M a horseman. When he graduated in 1953, the institution had transformed him into a cowman. It seems people had always wanted to SELL a horse to him, but in college he figured out that people want to BUY cows! He married Mary Ann soon after he graduated and, three years later, they began their Angus herd on a small farm on the outskirts of Fort Smith. Together, the McMahons and their five children worked and learned about their cattle on their home place until the mid-70's brought a major change: the purchase of what is now Belle Point Ranch east of Fort Smith at Lavaca, and the expansion of the Angus cow herd in both numbers and focus to become a viable part of the family business.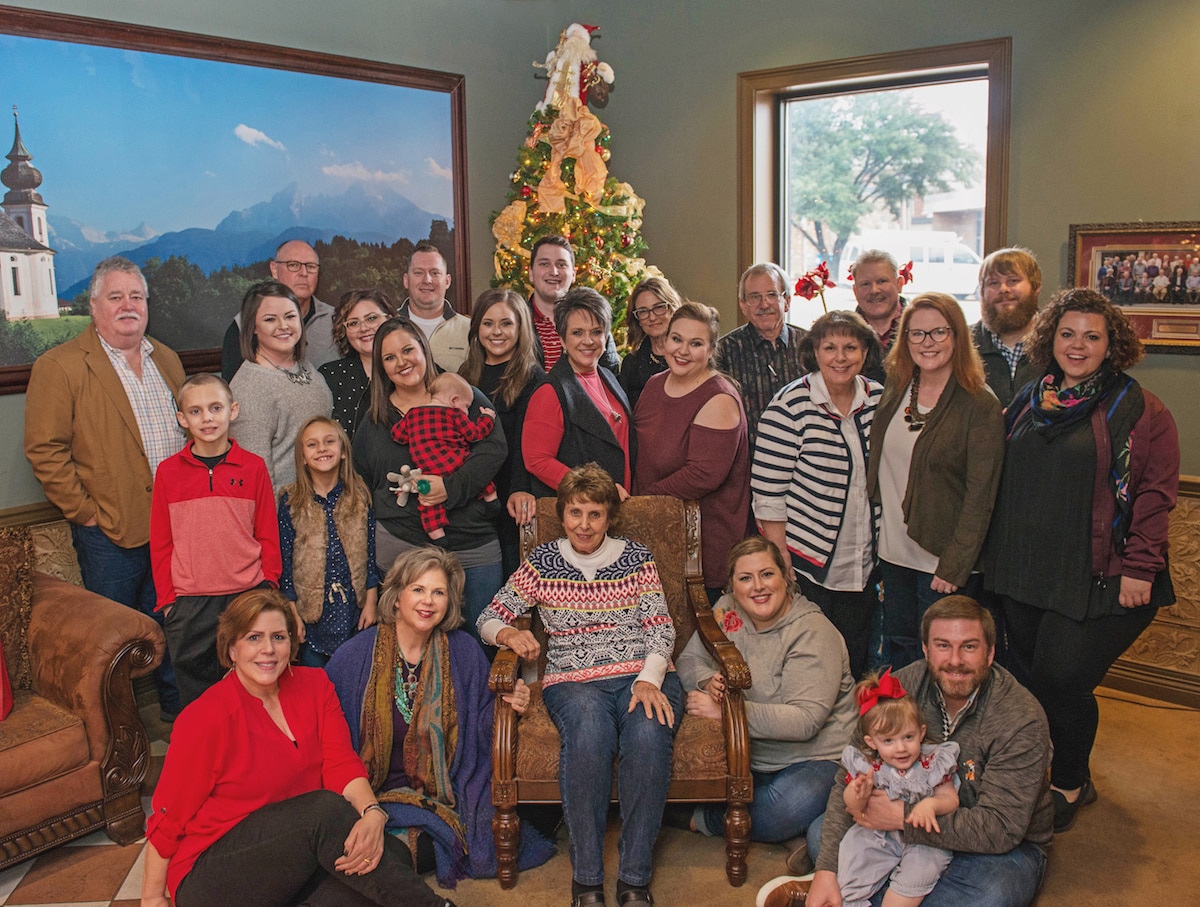 Today, the genetic enhancements of Belle Point's breeding program, and all the improvements happening at the ranch were on Dave's "to-do" lists in the five years before his death in 2016.
Project by project, we are brainstorming ideas, researching and developing plans, and putting his dreams and desire for excellence into action – it is our tribute to him! You will see progress in our livestock, our land, our facilities, our business and management practices, and increased active involvement of our family members.
There continue to be a lot of changes going on 'round here, but one thing will always stay the same: we're here to help you be SUCCESSFUL and ENJOY being in the Angus business.